Locally Owned & Operated Solar Installer in San Antonio
Texas Engineered Solar is a proud veteran-owned solar company that's bringing energy independence to Military City, USA® and the surrounding communities. We can help you take control of your own energy production so you can save money on your electric bills and become energy independent. Solar is an affordable, inflation-proof way to power your home or business!
Serving San Antonio and the Surrounding Areas
We're based in San Antonio, Texas, and proudly serve homeowners and businesses within a 40-mile radius of the city. Our service area includes:
Leon Valley
Helotes
Converse
New Braunfels
Schertz
La Vernia
Cibolo
Home Solar and Battery Installation in Texas
Installing a home solar system is a big decision. Texas Engineered Solar is here to help you through the process. We provide real, honest information about home solar and will tell you exactly what you can expect to save with solar panels so you can make an informed decision.
We have extensive experience designing and installing custom solar systems and will make sure your system is positioned to generate as much electricity as possible. If you want blackout protection and backup power, we can add solar battery storage to your home solar system installation. Our team will work with you to design and install a solar system that meets your immediate energy needs and prepares you for any future expansions you may be thinking about, like an EV charger or a pool pump.
Want to be fully energy independent with zero reliance on the grid? An off-grid solar system could be right for you. We help homeowners in the San Antonio area go off-grid with reliable solar panel systems and plenty of storage.
Commercial Solar Panels for Texas Businesses
Commercial solar panels can help your business reduce or even eliminate one of its largest expenses. We install solar panels for businesses of all types and sizes in and around San Antonio, including small businesses, non-profits, warehouses, farms, ranches, schools, government buildings, and more. We'll help you take advantage of tax benefits including the 30% federal solar tax credit and commercial solar incentives like the USDA solar grant.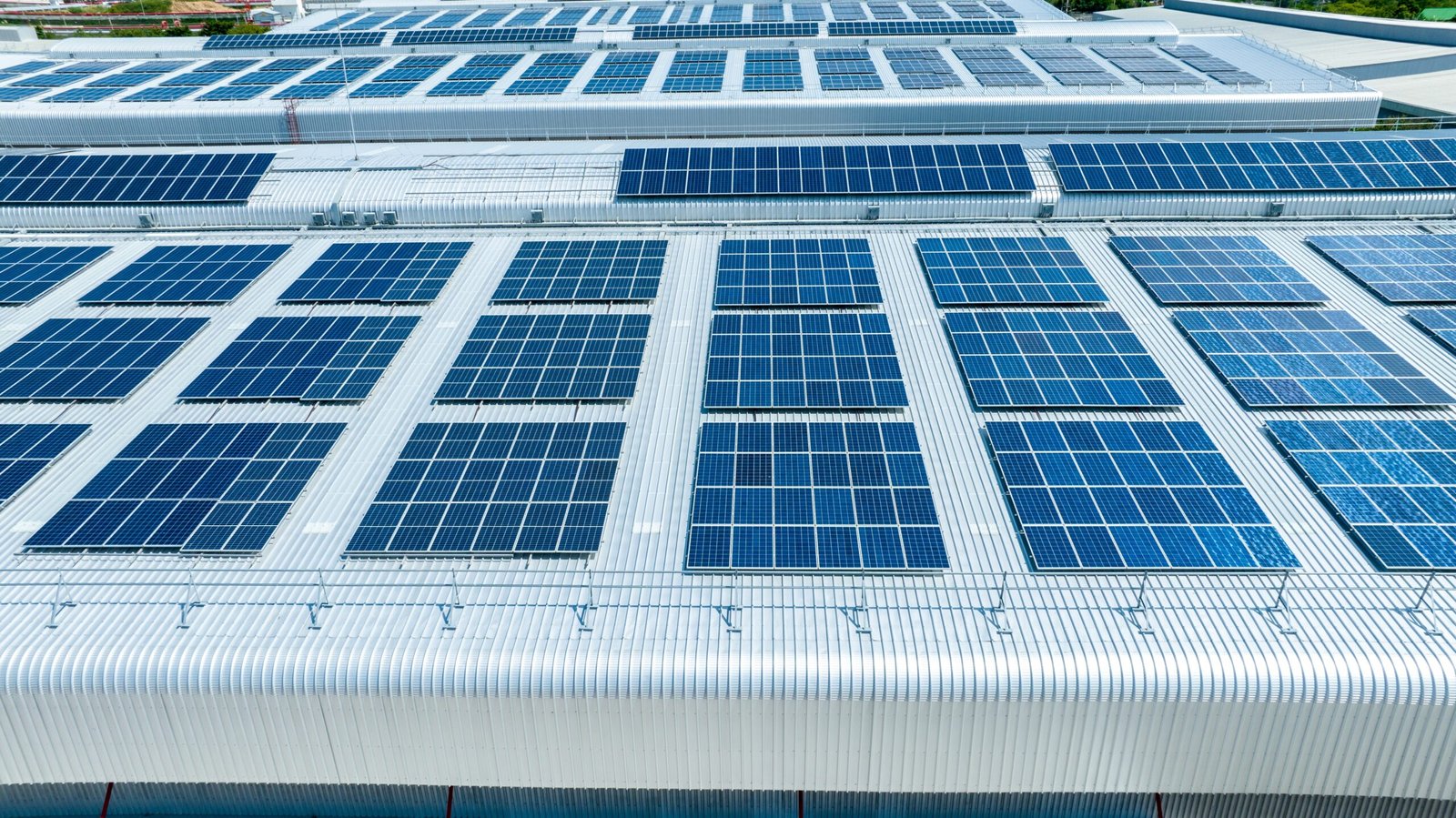 Solar Is Worth it in San Antonio!
San Antonio is a bright, sunny city with an average of 220 sunny days per year! You can turn all that sunshine into renewable, affordable electricity with a solar installation for your home or business.
Texas Engineered Solar is here to help you take advantage of all the benefits of a solar panel installation. We are an experienced, professional solar company in San Antonio that can help you get the most out of your investment in solar panels. We offer zero-down, low-interest financing and can help you take advantage of solar rebates and incentives for the most affordable installation possible with the fastest return on investment.
Schedule a Free Assessment Today.