Exploring a variety of saving and investing options will help you establish a secure financial future and plan for your retirement. Most homeowners know this and are interested in making smart investments but don't realize how valuable investing in solar energy can be for their futures. 
A solar panel installation is much more than an opportunity to save a little money. By viewing your home solar installation as an investment opportunity, you can reduce or even eliminate your electric bills, potentially freeing up more than $1,000 in cash every year. These savings put money back in your wallet! 
Even if you don't have the cash for an upfront solar purchase, you can still take advantage of solar panels as an investment strategy. The increased availability of zero-down solar loans and financing options makes it easier to go solar now.
Solar Panels Are a Low-Risk Investment with High Returns
If you're planning to secure long-term financial stability, low-risk investments are typically ideal. Solar panels are a natural fit; they provide steady, increasing returns, similar to the high returns associated with traditional investments like stocks and bonds, but without the unpredictable fluctuations of those markets.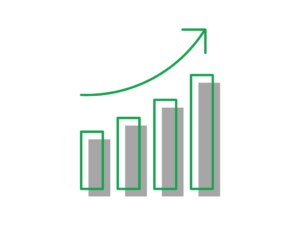 Financial Benefits of Solar Panels
Going solar generates significant financial benefits, including:
Reduce or Eliminate of Your Electric Bill
Solar panels can generate some, most, or all of the electricity you need for your home depending on the size of the system you install and whether you include solar battery storage. Your solar energy system will generate up to 100% of your electricity needs, reducing or eliminating your electric bill and freeing up more cash every month to spend or invest elsewhere.
Hedge Against Future Energy Price Increases
Utility electricity rates go up every year. In 2021, retail electricity prices in the US rose at the fastest rate since 2008. By generating your own electricity, rather than buying from your utility, you can protect yourself from unpredictable rate increases for the lifetime of your solar energy system, which is typically between 20 and 30 years.
Solar Increases Home Value
Installing a solar energy system is an investment in your property. Studies have shown that homebuyers are willing to pay more for homes that are equipped with solar panels, and solar homes often sell faster, too.
Financial Returns from Solar Panels Aren't Taxable
Unlike returns from more traditional investment vehicles, your financial returns from solar come in the form of monthly savings, not income, meaning they are not subject to taxation.
Get a 30% Tax Break When You Install Solar Panels
When you install solar panels in San Antonio, you'll qualify for rebates and incentives, including the 30% federal solar tax credit. With the solar tax credit, you can reduce what you owe in federal taxes by 30% of your total solar installation costs.
Schedule a Free Assessment to Learn More about Going Solar
Solar really is worth it and can help you prepare for a more secure financial future and retirement. But solar panels are expensive (although financing and incentives can make them significantly more affordable) and you want to make sure they're a good fit for your needs and lifestyle before you invest.
Texas Engineered Solar is an experienced, local solar installer in San Antonio that can give you the facts and help you decide whether you should install solar at your home. We are a veteran-owned company that is proud to serve Military City USA® and would love to help you become energy independent with solar panels!
Get a free solar quote from the best solar company near you in San Antonio. Call 210-516-1604 or contact us to get your quote.
Reach out to the TXEN Solar team today!